PRINTSHOP
Need shirts printed for that big event that you're organizing, or for your family reunion coming up? We'd love to help you out!
PRINTING PRICES: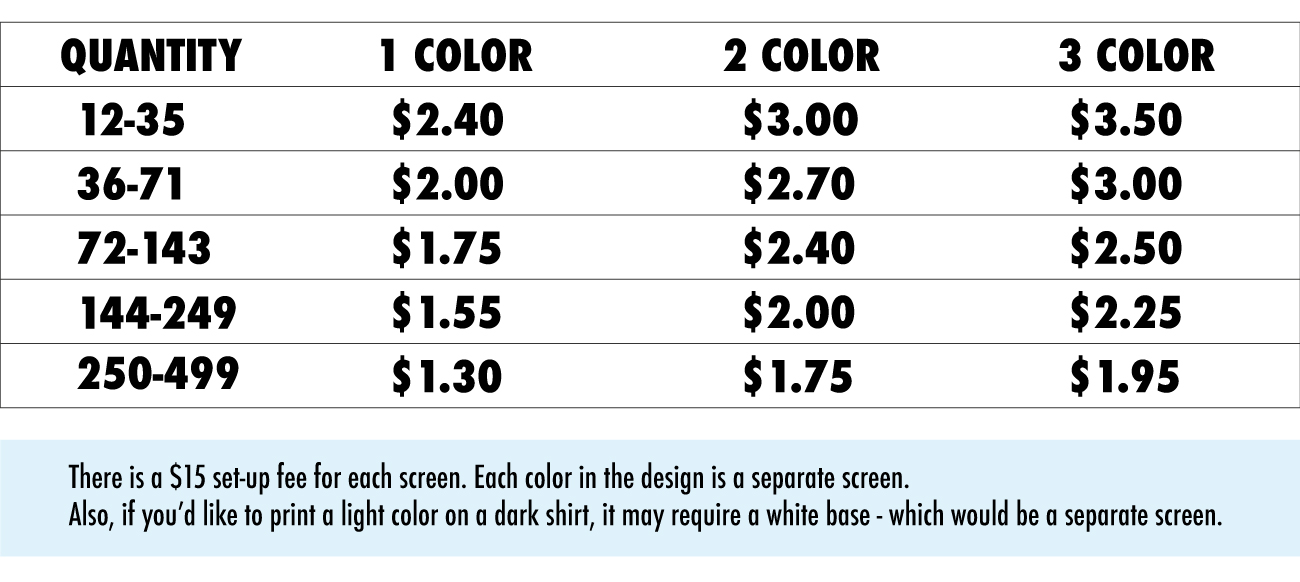 *There is a $15 set-up fee for each screen. Each color in the design is a separate screen. Also, if you'd like to print a light color on a dark shirt, it may require a white base (depending on the design) - which would be a separate screen.
We offer a variety of blank shirt brands and styles, and ink colors to help your creations come to life!
POPULAR STYLES: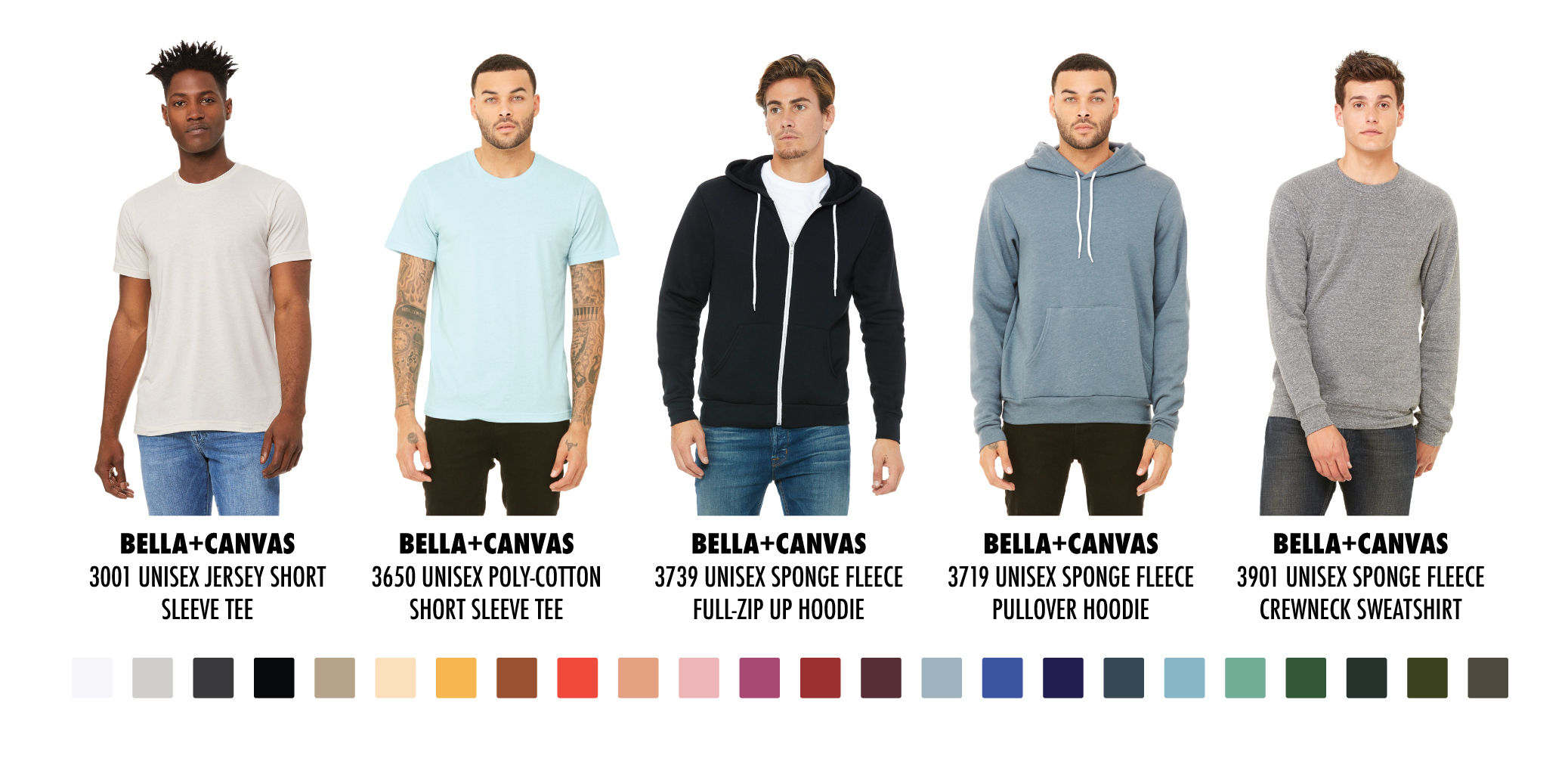 More styles:
https://www.gildan.com/state/landing
https://www.nextlevelapparel.com/
We love what we do and work hard to make the experience enjoyable for our customers.
Contact us today at [email protected]. We can't wait to hear about your shirt ideas, hopes, and dreams!